Spawnpoint Press Kit
Get To Know Us!
Introduction
The Short Version
Spawnpoint is a brand new Arenascale VR platform focused on providing untethered VR content and powerful arena management tools.
The Long Version
Spawnpoint provides a suite of powerful management tools for freeroam, untethered VR arenas alongside a growing library of exclusive content. Through their central controller software a venue can manage every Spawnpoint arena and dozens of headsets with ease. Operators can remotely update all of their Spawnpoint games, manage the tracking maps of enterprise-ready headsets such as the VIVE Focus 3 and Pico Neo 3 Pro to easily align all the players in an arena, and are provided with a number of quality of life improvements for non-Enterprise headsets such as the Meta Quest 2 for those venues who aren't ready to invest in the more expensive hardware.
Spawnpoint provides a semi-self-service approach for a venue's customers. Players can login to an arena through a QR code based system displayed on a monitor or tablet that will automatically assign them a headset, so that operators can focus on preparing customers to enter the arena rather than manually entering names and assigning headsets.
The Studio
Spawnpoint has been developed by Fennec Labs Ltd, a UK based VR and AR studio that specialises in Location-Based Entertainment Solutions
Brand Assets
These are the official Spawnpoint branding assets for you to use on your website or in print. If you have any special requests or require larger formats, please contact our Press Team
The Spawnpoint Logo Download
The Spawnpoint and Spawnpoint Logos are available as a light on dark or dark on light format depending on your needs - however our preferred format is light on dark.



The RE:COIL Logo works on any background and is available for web and large-format printing.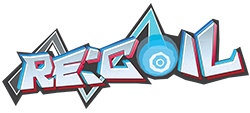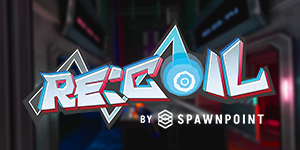 Brand Assets & Guidelines
Please take a moment to review our colour palette and design guidelines
We use Akshar, a font by TallChai. No attribution is required, but we like to give credit where credit is due!
Akshar
Aa Bb Cc Dd Ee Ff Gg Hh Ii Jj Kk Ll Mm Nn Oo Pp Qq Rr Ss Tt Uu Vv Ww Xx Yy Zz
Download
When talking about Spawnpoint, please make sure you use the correct formatting
Press Contact
For any press enquiries, please feel free to reach out to us.
Contact Us
Handy Glossary
The VR industry is filled with weird and wonderful terms, here's some definitions for words you may not be familiar with:
Freeroam
Players can roam around the entire VR space freely, every player is positioned in the same place as they are in real life so they can high five both in real life and in VR, and can safely move around without bumping into one another.
Arenascale
The next step up from "roomscale", arenascale is defined by larger arenas in the 16-100sqm range and beyond, usually with multiple players
VR Arcade
A place where you can go to play VR content away from home, they are usually a mixed offering of roomscale "station" based VR and freeroam arenas
Arena
A single installation of an arenascale experience in a venue, utilising multiple headsets
Untethered
Players are not tethered to a PC, so can roam around without wire length limitations or risk of tangling themselves or others
Standalone Headset
A headset that does not require a PC to operate, based on powerful mobile hardware running the Android operating system.
LBE
"Location-Based Entertainment", the catch-all term for VR Arcades and other entertainment venues such as bowling alleys, etc.